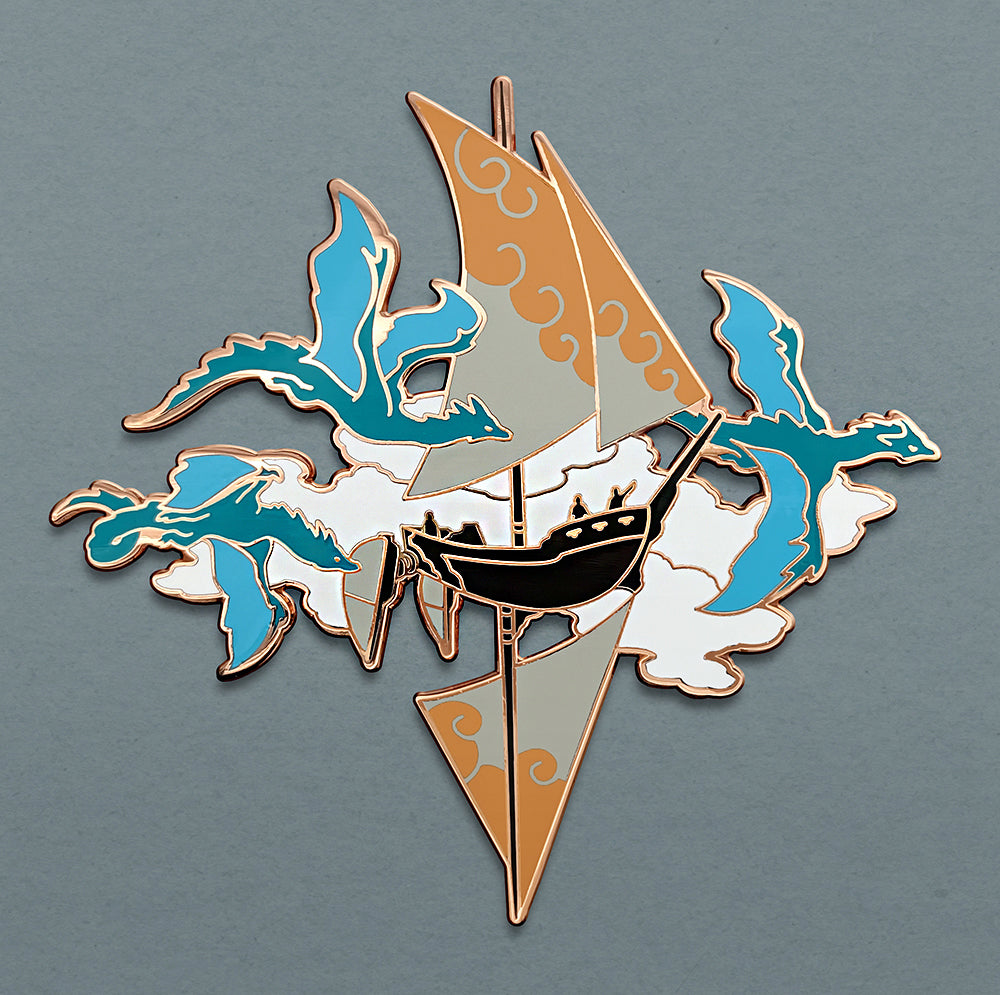 Airship and Dragons Pin - Daylight
I'm very happy with this pin! The airship looks so elegant, floating through the sky. And I love the inquisitive dragons gliding in to get a peek. Don't worry, they're peaceful!

NOTE: Pin orders must contain at least two pins - mix and match any designs. Thank you!   
Hard Enamel
Gold plated raised metal lines
Two pin backs with strong rubber claspers
Measures approximately 2 inches top to bottom, and 2 inches left to right