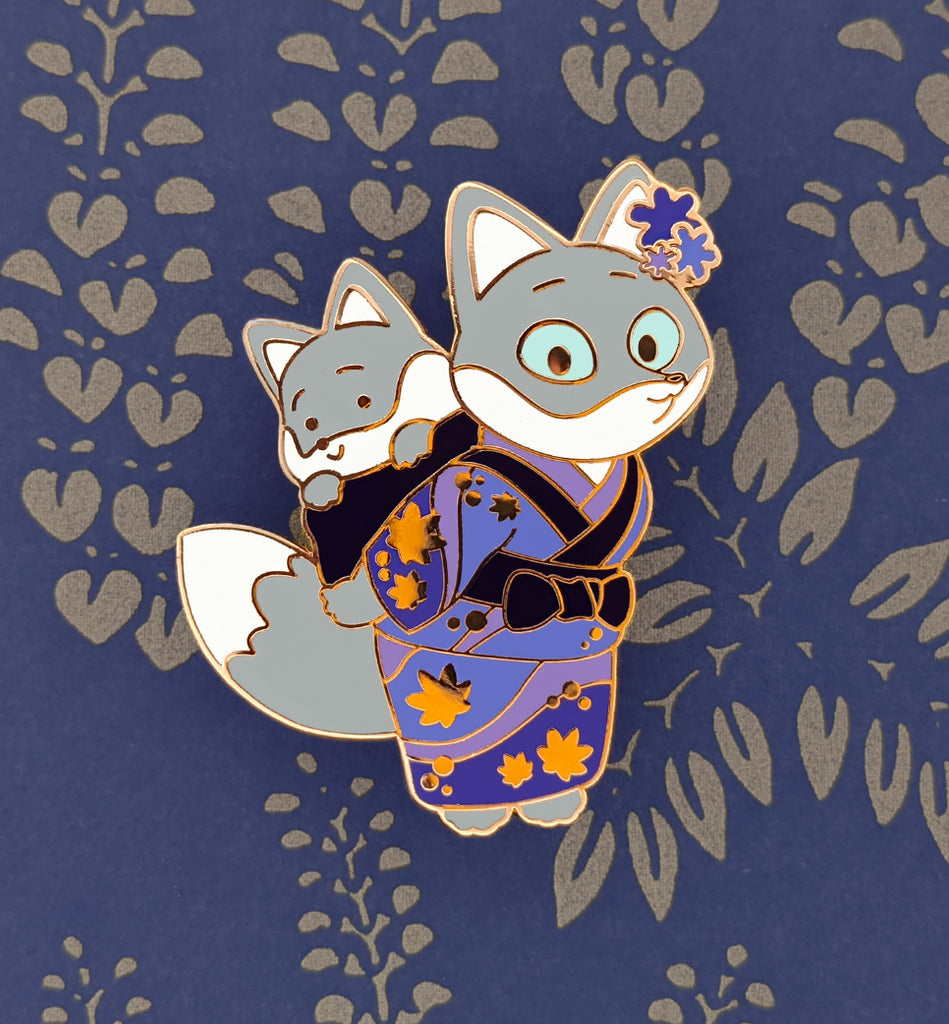 Mother Fox, Silver Fur
In pre-modern Japan, mothers often carried their babies on their backs, holding them in place with a long obi sash. The practice is still popular today!
Let's give a cheer for our mothers, who protected and cared for us, and gave us life. 
NOTE: Pin orders must contain at least two pins - mix and match any designs. Thank you!   
Hard Enamel
Copper colored metal lines
Two pin backs with strong rubber claspers

Measures approximately 2 inches top to bottom, and 2 inches left to right