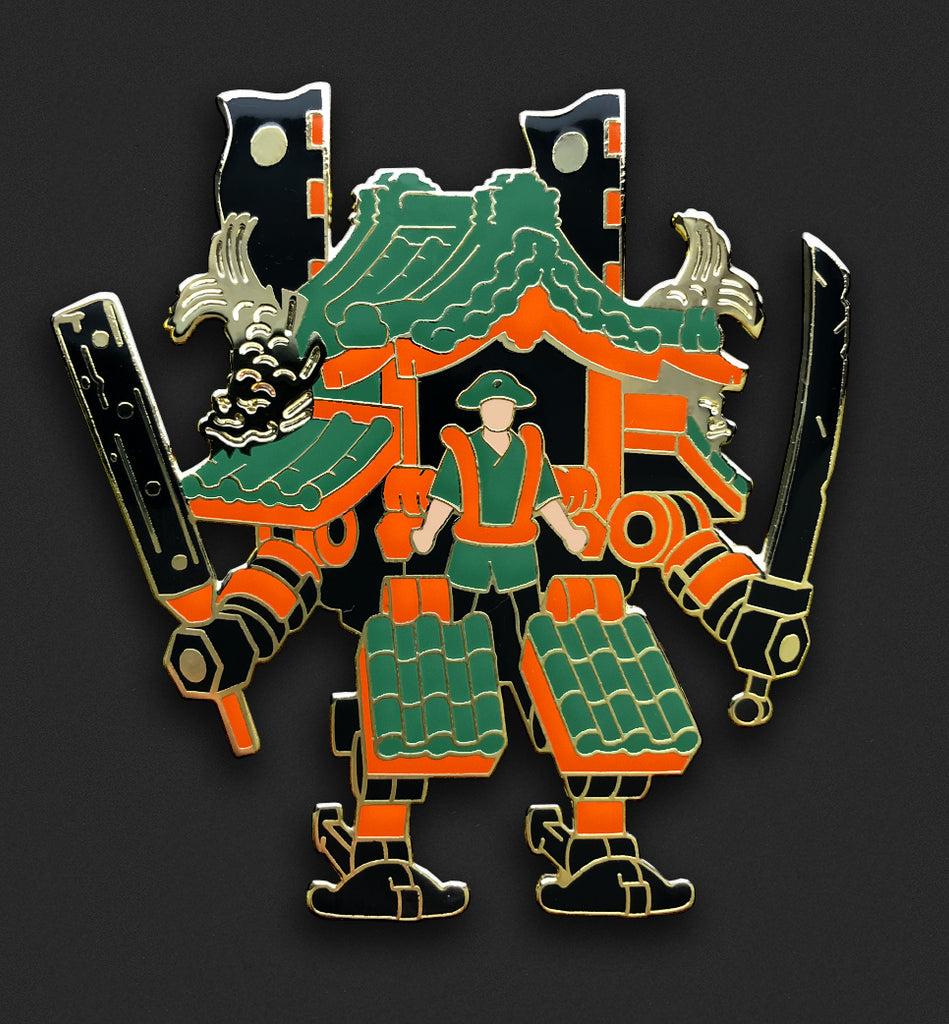 Edo Mech - Open Edition
I'm a big fan of ridiculous mecha designs. This one is especially improbable... but what if the ancients actually had equipment like this? 
The two golden statues mounted on the shoulders are shachi - fearsome mythical creatures that protected buildings from fire. You can still see them on castles today!
(Interesting note - shachi also means 'orca', which is about as close as nature will ever get to a real water dragon).
NOTE: Pin orders must contain at least two pins of any design. Thank you!   
Hard Enamel
Gold plated metal lines
Two pin backs with strong rubber claspers
Measures approximately 2 inches top to bottom, and 2 inches left to right