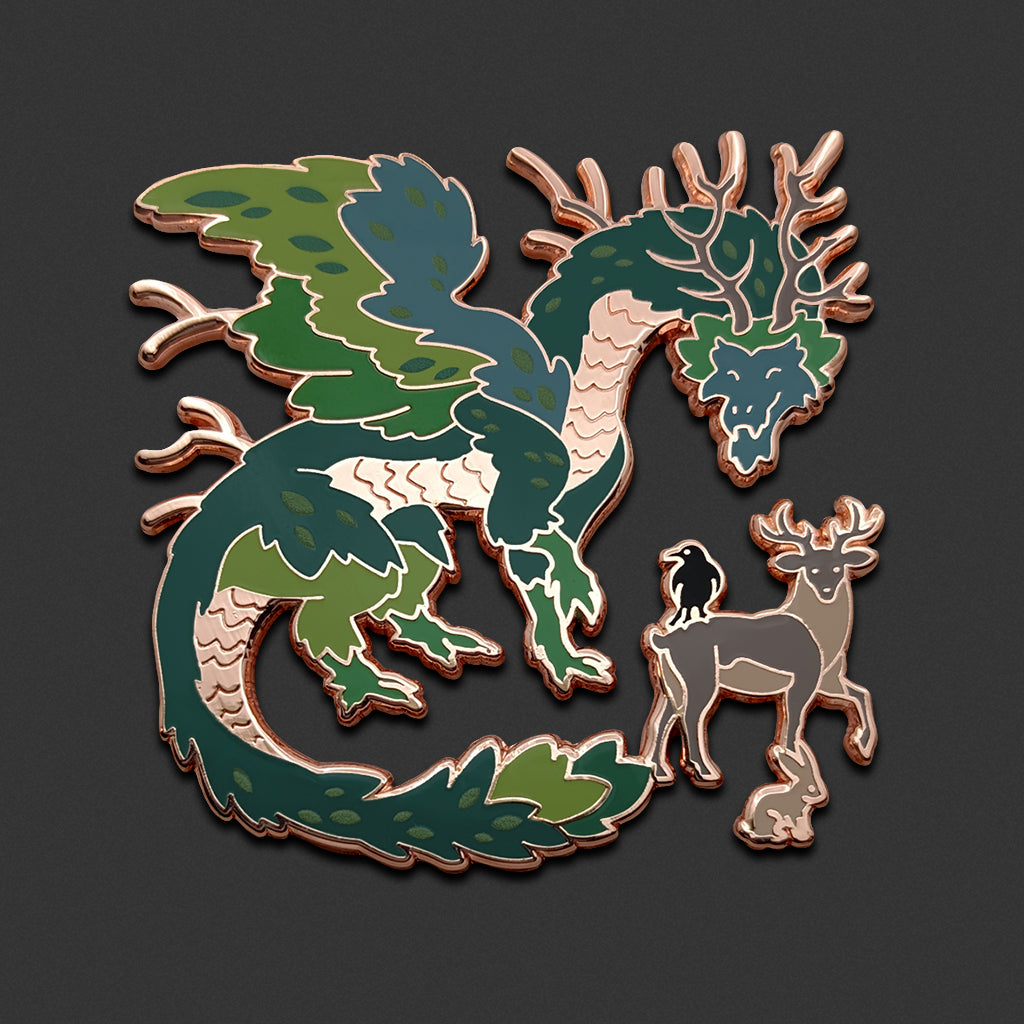 Forest Dragon (And Friends)
This gentle dragon quietly guards its woodland home. The creatures of the forest know they can gather here for safety and strength.
NOTE: Pin orders must contain at least two pins. Mix and match any designs. Thank you!
Hard enamel
Copper colored metal

Screen printed leaves
Lots of amazing detail!
Two pin backs with strong rubber claspers
Measures approximately 1.8 inches top to bottom, and 1.8 inches left to right