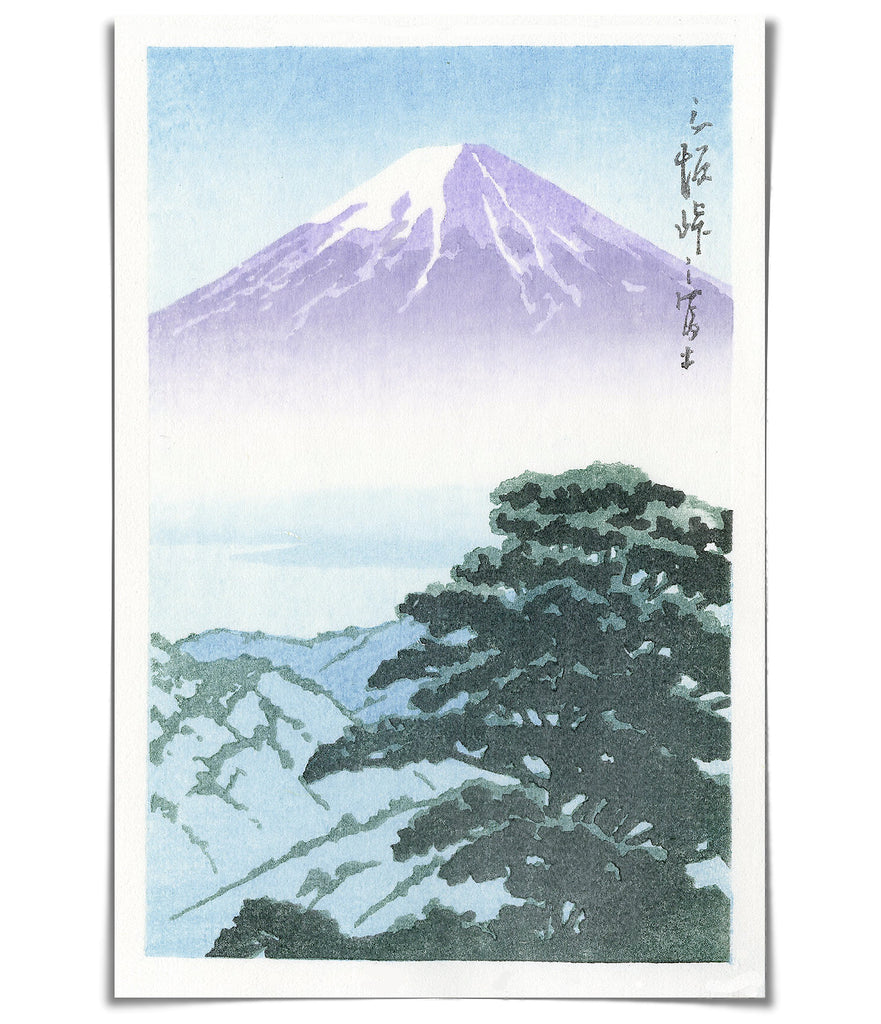 'Mt. Fuji from Misaka Pass' Woodblock Print
This small print was originally designed in the early 1900s by the famous woodblock artist Hasui Kawase. Hasui lived at a time when woodblock printing was at its zenith of craft and complexity, an approach called Shin Hanga (New Woodblock Printing). Although this particular design much simpler than many of Hasui's complex designs, it still conveys a sense of naturalism that is a hallmark of his work.

Traditional printmaker Scott Taylor has taken the original Hasui print and reconstructed it with the same block count and pigment selections. All those gradations and subtle colors are not easy to print!

By purchasing this print, you are directly supporting Scott's efforts to improve his craft. Scott still not at the level of David Bull and his team, which means you get this print at a lower price. Your purchase directly supports Scott in his training. We thank you for investing in the future of this art form!

This design requires several individual impressions to achieve a full range of color. Scott uses the finest quality of yamazakura (mountain cherry) to carve his printing blocks. The wood is capable of holding a very fine level of delicacy – every last detail is printed by the wood left standing, after the rest has been cut away.

This print measures 6 x 8 inches.