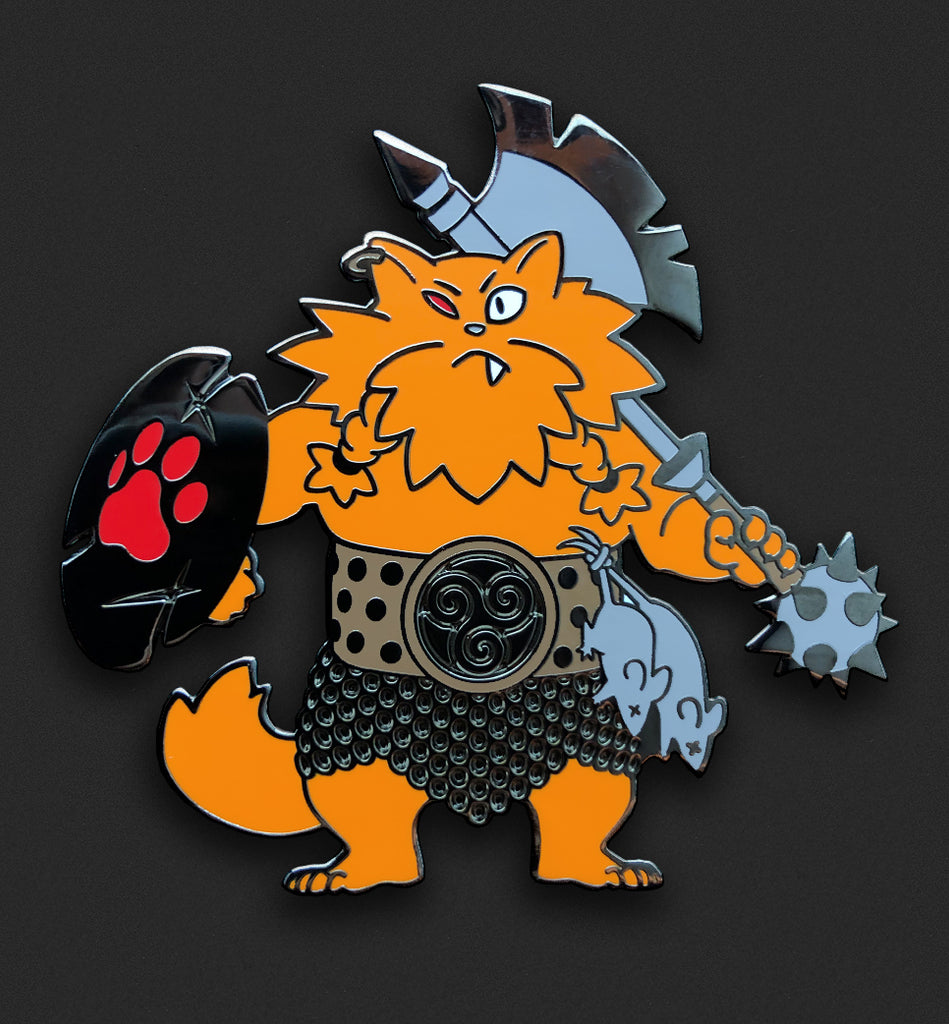 Orange Barbarian Cat - Denver Exclusive
This special Orange Barbarian Cat was designed to be an exclusive item for Denver Pop Culture Con.
Only 100 were ever made.
Denver Pop Culture Con 2020 has been cancelled. This is your chance to grab this extremely rare pin.
NOTE: Pin orders must contain at least two pins of any design. Thank you!   
Hard Enamel
Dark nickel plated metal lines
Two pin backs with strong rubber claspers
Measures approximately 2 inches top to bottom, and 2 inches left to right